Mike and Key
Amateur Radio Club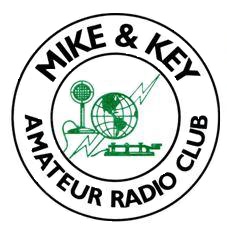 Mike & Key ARC Swap Meet Information
Hello Mike & Key members,
Along with anyone that would like to volunteer at the swap meet.
Apparently, I have trained you all too well. In the past you needed an invitation from me to sign-up to work the Swap Meet.
This is no longer required. No invitation is required. Simply go here:
https://mkarc.ivolunteer.com/
Once there, it's pretty self explanatory. There is also a PDF explaining our event and the jobs that need filling.
Any questions, please ask.
cheers
Mike, n7wa
---
If you would prefer a hardcopy of this information below, please send a SASE to the address shown below.
Swap Meet documents
Contact info:
Mike & Key ARC Swap Meet
c/o Diane Dinkelman, KB7DNE
22222 148th Ave SE,
Kent, WA 98042-3147
(253) 631 3756 (7AM-9PM PST)