Mike and Key
Amateur Radio Club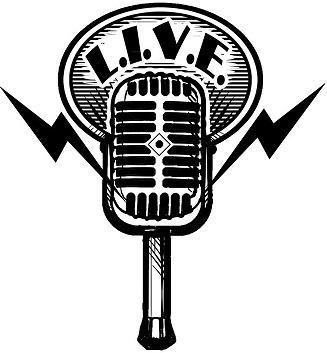 ---
NETS on K7LED Repeater
Two nets held weekly on the Club 2 Meters repeater. The nets are open to all hams.
Mike and Key Technical Net meets at 7:30 PM Wednesday evening. Held on the 2 meter repeater.
Mike and Key Informal Net meets at 3:00 PM Sunday afternoon. Held on the 220 repeater.
Users of the repeater are encouraged to free up the frequency for the short times that a Net is conducted.
---
We at Mike & Key ARC do our best to keep this list as accurate as possible, however, Net's come and go.
Please help us maintain this list by contacting us if to see a discrepancy, know of a Net that is 'missing' from the list, see a Net that no longer exists or know of a new Net that should be listed.

Radio Nets in the Puget Sound Area
Day
Time
Frequency
Rptr Call
Net
Daily
0900
146.860
W7AVM
Island County ARC (except Sunday, at 1930)
0900
146.960
WW7PSR
PSRG Nine O'clock Net (also at 2100)
0747
146.960
WW7PSR
Puget Sound Boaters' Net
M - F
0545
145.330
K7NWS
Northwest Weather Net (also at 1645)
SUN
1000
3.915
(HF SSB)
75 Meter Ham Swap Net
1500
224.12
K7LED
220 Informal Net
1900
147.240
K7SYE
Auburn Area Emergency Communications Team
1900
442.300
N9VW
City of Sammamish ARES/RACES
1900
146.840
WA7FW
Federal Way D-STAR/D-RATS Practice Net (also 443.85)
1900
145.390
W7EOC
Grays Harbor Co. Aux. Emerg. Comm. (& BeachNet rptrs.)
1900
145.630
(simplex)
Island County ARC Packet Net (peer-to-peer)
1900
145.630
(simplex)
Kitsap County ACS Packet Net
1900
52.430
(simplex)
Kitsap County ACS Six-meter Net
1900
28.330
(HF SSB)
Kitsap County ACS Ten-meter Net
1900
146.740
K7SKW
Whatcom County ARES Emergency Services Net
1915
145.470
K7CPR
Region 3 ARES/RACES (& BeachNet repeaters)
1930
147.040
WA7FW
Federal Way Amateur Radio Club
1930
145.490
K7LWH
Kirkland Emergency Comm. Team (KECT) / ARES
1930
145.430
KD7WDG
Kitsap County ACS (also 224.42, 442.2, 440.45, 444.475)
1930
146.720
N7SK
Mason County Amateur Radio Club (also Wed.)
1930
442.000
WA7DEM
Northshore Emergency Management Coalition (NEMCo)
1930
443.325
N6OBY
Redmond ARES Team (alt. 145.310 KC7IYE)
1930
443.500
W7VMI
Vashon-Maury I. RC - ARES (1st Sun. 28.385 MHz SSB)
1945
28.410
(HF SSB)
Island County Amateur Radio Club
2000
147.080
W7WWI
King County ARES/RACES
2000
28.375
(HF SSB)
Radio Club of Tacoma (Ten Meter Social Net)
2000
146.560
(simplex)
Sno-King Regional Simplex Net
2100
146.820
K7LED
Renton LDS Stakes ERC Net
2200
145.330
K7NWS
Northwest Astronomy Net
MON
0800
28.370
(HF SSB)
Stanwood-Camano ARC (informal net, also Wed.)
0930
28.430
(HF SSB)
Chief Seattle Chapter of 10X Intl. (also THU & SAT)
1100
145.430
KD7WDG
Kitsap County ACS Healthcare Net
1830
3.985
(HF SSB)
WA State Emerg. Net (Winter at 1730) (alt. 3.990, 7.245)
1830
441.800
W7AW
West Seattle ARC (also 145.130 & 53.290)
1845
147.320
K7CST
Communications Support Team for Puget Sound Fire
1900
146.960
WW7PSR
Seattle Auxiliary Communications Service (ACS)
1915
147.280
W7DK
Tacoma CERT Radio Team (1st Monday)
1915
147.470
(simplex)
Tacoma CERT Radio Team (except 1st Monday)
1930
146.960
WW7PSR
Puget Sound Repeater Group (PSRG)
1930
442.825
W7AUX
Shoreline ACS (City of Shoreline)
2000
147.260
W7DG
Cowlitz County Auxiliary Communications Service
2000
444.550
WW7SEA
Puget Sound Digital Hams Practice Net
2000
147.570
(simplex)
Stanwood-Camano ARES
2010
147.360
W7PIG
Stanwood-Camano Amateur Radio Club
TUE
1000
145.190
N7GDE
Region 1 EmComm Net (then QSY 444.5, 53.09, 223.86)
1900
146.660
NC7G
SeaTac Amateur Radio (STAR)
1900
147.340
K6RFK
NW Washington Regional LDS ERC Net
1900
441.400
NT7H
Thurston County ARES/RACES (also 147.36 & 224.46)
1930
28.450
(HF SSB)
Mason County ARC (Sept. - June, maybe summer)
1930
441.400
NT7H
Olympia Amateur Radio Society (also 147.36 & 224.46)
1930
147.280
W7DK
Radio Club of Tacoma
2000
441.550
W7WWI
American Red Cross Disaster Services Technical Net
2000
147.260
KF7NPL
Maple Valley Amateur Radio Club (146.54 simplex after)
2000
146.920
WA7DEM
Snohomish County ACS/ARES
WED
0800
28.370
(HF SSB)
Stanwood-Camano ARC (informal net, also Mon.)
0900
145.150
W7JCR
Jefferson County ARES/RACES (formal net)
1900
3.944
(HF SSB)
San Juan County Amateur Radio Society
1900
145.190
N7GDE
Skagit County ARES
1930
3.822
(HF SSB)
District 1 ARES Net
1930
146.720
N7SK
Mason County Amateur Radio Club (also Sun.)
1930
146.820
K7LED
Mike & Key Technical Net
2000
146.700
N7JN
San Juan County Amateur Radio Society
2000
147.080
W7WWI
Western WA Amateur TV Society (also Sat.)
THU
1900
147.340
K6RFK
Bothell-area Amateur Radio Emergency Communications
1900
443.600
K7FDF
Renton Emergency Communication Service
1930
145.390
W7EOC
Grays Harbor Co. Aux. Emerg. Comm. (& BeachNet rptrs.)
1930
28.410
(HF SSB)
Island County Amateur Radio Club
1930
3.810
(HF SSB)
Mason County ARC (Sept. - June, maybe summer)
1930
443.550
W7SRZ
West. WA Med. Svcs. (also 444.825, 443.675, 440.550)
2000
145.330
K7NWS
BEARS Digital Practice Net (open to all)
2000
28.430
(HF SSB)
Chief Seattle Chapter of 10X Intl. (also MON & SAT)
SAT
0900
3.985
(HF SSB)
WA State Emerg. Net (WSEN) (secondary 3.990, 7.245)
2000
28.430
(HF SSB)
Chief Seattle Chapter of 10X Intl. (also MON & THU)
2000
147.080
W7WWI
Western WA Amateur TV Society (also Wed.)