Mike and Key
Amateur Radio Club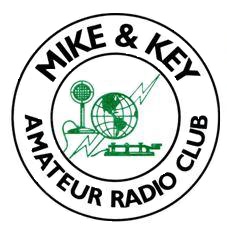 The Mike & Key Amateur Radio Club (M&K)
is a non-profit and publicly supported organization serving the public, Federal Communication Commission (FCC) licensed amateur radio operators, emergency and government services, and civic organizations in Western Washington. Membership ranges from newly licensed to widely experienced operators, and other community members interested in amateur radio. M&K is organized and operates for educational, charitable, and scientific purposes.
More Information Here
---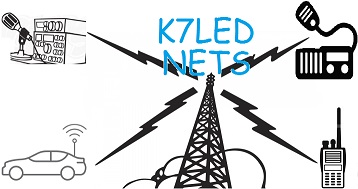 Nets on K7LED

---
Technical Net
7:30 PM Wednesday evening
.
Held on the 2 meter repeater, 146.82 with a PL Tone 103.5
Lots of great technical information for new and experienced hams alike.
We are always looking for members to help be a Net Control operator. Interested?
Contact
David Yarbrough
- WA7DY
for more information.
---
220 is alive and well!
Informal Net
3:00 PM Sunday afternoon
.
Held on the 220 repeater, 224.12 with a PL Tone 103.5
Casual, informal, fun. Stop on by!
Contact
Rob Adams
- KC7FBN
for more information.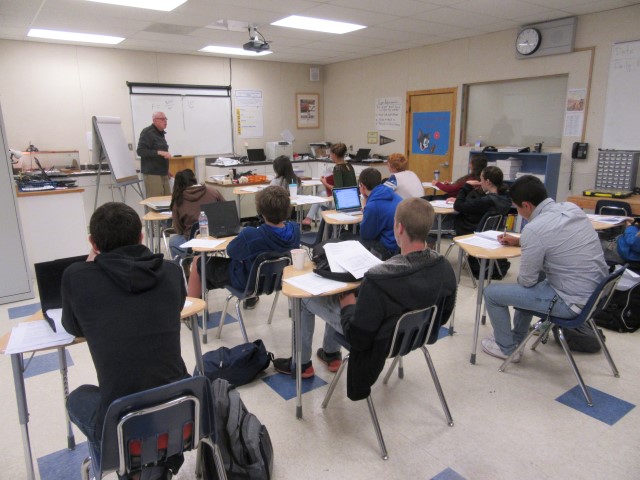 Get your Amateur Radio License
Mike and Key offers a license testing session every 3rd Saturday of each month at the Renton location.
The testing sessions start promptly at 12:30 PM.

Upcoming Technician and General Licensing Classes
Are you interested in getting your amateur radio license? There are always radio licensing classes happening.

To register, Email Daniel Stevens, Training Coordinator, (206-228-9274) your name and class date at KL7WM@aol.com.
VE test at 3 PM on the second day.
The class is FREE!
The VE Test cost is $15
The test is open to walk-ins.
For a list of class schedules, check out the
Education pages
2018 FIELD DAY, June 23-24
MARK YOUR CALENDAR!
For decades, the Mike and Key Amateur Radio Club (K7LED) has participated in a national amateur radio Field Day from Ft. Flagler State Park on Marrowstone Island in Jefferson County.

The public is welcome to visit the Mike and Key Field Day operation at Ft. Flagler. Visitors will have the opportunity to experience the excitement of Field Day first hand by operating a radio and making contacts with other Field Day stations. The event begins at 11am on Saturday June 23rd and runs 24 hours, ending at 11am Sunday June 24th. Visitors will find an information booth located at the entrance to Battery Gratten on the Northeast corner of the park.
Click Here
for more information
---
M&K services the amateur radio community in the following ways:
Programs
The Club presents and promotes amateur radio related educational programs at our monthly meetings and in our community.
Training
The Club promotes training courses and educational programs taught by teams of M&K instructors. These are regularly conducted to instill, expand and improve the skills of novice and licensed amateur radio operators, including courses at all FCC licensing levels. Licensing courses conducted or supported by M&K instructors trained 421 operators in 2017. Instructors donated 1550 volunteer hours for just these seventeen courses, and volunteer examiners another 428 hours. Over the last five years there were 71 licensing classes, totaling 1,656 student/candidates, and 8,375 volunteer hours for instructors and examiners.
Free Classes
100% Volunteer
Year
Classes
Teachers
Hours (1)
2017
17
74
1480.0
2016
17
70
1400.0
2015
15
59
1180.0
2014
11
50
1000.0
2013
11
42
840.0
Totals
71
295
5900.0
Annual average
14.2
59
1180.0
Volunteer Examinations
Volunteers Doing Government Function
Year
Sessions
VE
Hours (2)
Tests
Candidates
2017
17
120
428.0
689
421
2016
18
142
498.0
702
369
2015
16
150
514.0
626
367
2014
13
120
412.0
383
275
2013
17
93
347.0
371
224
Totals
81
625
2199.0
2771
1656
Annual average
16.2
125
439.8
554.2
331.2
Administrative Cost
Copies (3)
Year
Handouts
VE
$
2017
25260
1531
$ 2679.10
2016
22140
1440
$ 2358.00
2015
22020
1360
$ 2338.00
2014
16500
933
$ 1743.30
2013
13440
819
$ 1425.90
Totals
99360
6083
$ 10,544.30
Annual average
19872
1216.6
$ 2,108.86
Notes
Prepared By
Daniel Stevens, KL7WM
December 22, 2017
FCC Examinations
To encourage and provide the public and amateur radio communities with regular opportunities to obtain and upgrade their FCC amateur radio licenses, trained teams of M&K Volunteer Examiners (VE) conduct monthly examinations for all three classes of FCC amateur radio licenses. In 2017 alone a total of 338 people obtained their initial licenses, and another 83 upgraded their licenses in these sessions. VEs are tested and certified to conduct FCC amateur radio examinations, in lieu of U.S. government staff personnel, thus saving the USG the expenses of conducting such exams.
Library
M&K assembled, maintains and operates a free lending library of targeted educational and scientific books, electronic media and journals covering topics related to amateur radio licensing and operation, communications systems, electronics theory and experimentation, emergency communications, etc. It also loans electronic testing equipment to community amateur radio operators to properly install and operate their stations. The library expands constantly and is open to the entire community.
Disaster Exercises
The Club actively participates in support of government entities, in state, regional and national emergency communications exercises, simulating major disasters. These range from one-day check-in events to major multi-national multi-day exercises which simulate disasters where all traditional communications infrastructure has been destroyed. Amateur operators must set up, operate and maintain complete high frequency (HF), very high frequency (VHF) and even ultra-high frequency (UHF) satellite communications systems, solar and traditional electric power generation, diverse antenna systems, computers, radio transmitters and receivers. In one annual exercise alone Club members volunteer over 1,500 hours.
Swap Meet
Each year, M&K sponsors and conducts a large amateur radio and electronics show and swap meet to provide the public, amateur radio operators, experimenters, and service groups with access to a wide range of components, equipment and educational materials in support of their communications needs, emergency and public service requirements. The meet annually draws hundreds of exhibitors and participants from all west coast and Pacific Northwest states.
Emergency Operators
The Club provides trained and skilled radio operator-members to government emergency services (Police, Fire, and Emergency Management agencies) and public disaster response and support agencies (e.g. hospitals, Red Cross, Salvation Army) for emergency communications and support during actual disasters and regular exercises.
Public Service
M&K members also provide communications support to regional municipalities and public service organizations for community and charitable events, such as Seafair, Veterans and community parades, "special people" and sporting events, etc., assisting with coordination, safety, traffic and crowd control.
Repeaters
M&K created and maintains two VHF radio repeater sites, with emergency power capabilities, allowing general and emergency communications across a large region of Western Washington. The repeaters are open to all amateur radio operators -- the public, emergency communications and public service groups.
Youth
The Club sponsors periodic scholarships to college students, and contributes to the educational programs of the non-profit American Radio Relay League (ARRL). M&K also donates radio equipment to charitable causes and schools. Members help support and train youth and civic groups, such as Boy Scouts and Red Cross, in emergency preparedness and communications.
Publications
The Club publishes a monthly electronic and paper newsletter with educational, technical, and informative articles, distributed to members, other public and emergency service organizations, and interested community. It also publishes an annual public service booklet, listing public service events, emergency preparedness groups, communications networks, radio repeaters, conferences and amateur radio organizations in the Puget Sound region. They distribute over 3,000 copies each year, free of cost to groups, individuals and government entities involved in disaster response, emergency preparedness and management, public service, and amateur radio communications. M&K maintains an Internet website and social media sites to provide educational, informational, and charitable news and material to the amateur radio, disaster response, emergency preparedness, public service communities and the general public.
Leadership
M&K members provide trained and experienced leadership to emergency communications, disaster response, and diverse public service groups around the Puget Sound region.
ARRL Special Service Club
M&K is once again an ARRL Special Service Club. It takes effort by the membership to achieve and maintain this status which must be renewed every two years. The ARRL defines a Special Service Club as follows -- A club that exists to go above and beyond for their communities and for Amateur Radio is what defines a Special Service Club (SSC). They are the leaders in their Amateur Radio communities who provide active training classes, publicity programs and actively pursue technical projects and operating activities.
---
The Club
The Mike and Key Amateur Radio Club was initially founded in 1963 under "Pop" Brown, K7LED.
In 1970, it was reorganized and has remained as one of the most active and viable Radio Clubs in the Seattle area for over a
Half Century!
. Activity in the Club is as varied as the hobby of Amateur Radio itself. Within the Club there are groups that engage in Public Service, Contesting, DX, VHF/UHF, SSB, CW, Construction/Experimentation, Packet, and Traffic Handling. While the Club cannot be everything to everybody, but it does provide a base of support for most radio interests. Within the membership are many of the prominent "doers" and "shakers" of Pacific Northwest Amateur Radio. Members are encouraged to be "active" in the Hobby, the Club, and the Community.
---
Amateur radio - A Modern Hobby
If you've ever wondered about Amateur Radio, here is a short introductory video
---
1.5.7 - 4/17/18 - 12:01