Mike and Key
Amateur Radio Club
Mike & Key Anual Awards Banquet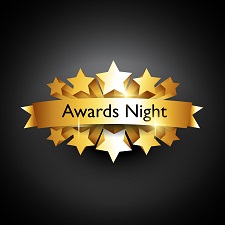 Congratulations to the 2017/2018 Award winners
POP BROWN AWARD:
Daniel Stevens, KL7WM
ALAN HUGHES FIELD DAY MVP AWARD:
Dawn Hanner, N7VWH
Curtis Hanner, N7MWC
FLEA MARKET MVP AWARD:
Phil Pia, K7PIA
Miriam Aalberg
APPRECIATION/OUTSTANDING SERVICE AWARD:
Monica Cook, KF7QLX
Peter Glaskowsky, K4PNG
JIM ETZWILER HELPING HANDS AWARD:
Rita Danielson, KD7CNU
25 YEARS/LIFETIME MEMBER AWARD
Richard Bridges, N7YOB
Robert Crooker, KB7PEC
Diane Dinkelman, KB7DNE
Ryan Martin, N7TNI
John McGee, KI7OT
Pictures from 2018 Awards Banquet
Pictures from 2017 Awards Banquet
Last Award Banquet Venue:
Was Saturday, April 7, 2018 at 5:30 PM
At: The Burien Elks
14006 1st Avenue South
Burien, WA 98168
Click for map
Hosts:
M&K Membership Committee
Time: 5:30 PM
Attire:
Casual
Theme:
Carnival
Cost:
$15.00 per meal
Menu:
Banquet style
Dessert:
for an additional $4.00
Note:
Dinner will be banquet dinner. Coffee and tea is included. The cost of any other beverages or food will be your responsibility. This event is by ticket only.
Schedule for the evening:
Carnival starts at 5:30pm
Dinner will be served at 6:30pm
Recognition of last year's board
Welcome in this year's board
Awards and door prizes throughout the evening